Bios Life is a clinically proven, all-natural supplement designed to lower cholesterol, reduce blood sugar and burn fat. Read more about Bios Life below.
What is Bios Life?
Bios Life is a unique and patented formula of naturally derived ingredients. When taken as a drink, Bios Life forms a fiber matrix in the digestive system. This fiber matrix envelops nutrients and sugars as they are consumed, releasing them to the body at a natural rate. This revolutionary breakthrough provides the following health benefits:
• Clinically proven to reduce bad (LDL) cholesterol
• Clinically proven to increase good (HDL) cholesterol
• Balances blood sugar levels
• Eliminates energy spikes and crashes
• Aids in weight management
• Promotes healthy digestive function
• Strengthens the immune system
• Decreases triglyceride levels
• Cleanses the colon
Bios Life Offers Many Important Health Benefits
Bios Life Reduces Risk of Cardiovascular Disease
Heart disease is the leading cause of death in the U.S. High cholesterol, one of the leading risk indicators of heart disease effects nearly 50% of all Americans. The worst thing is that 70% of American's don't know they have high cholesterol and for a full 1/3 their first sign will be a heart attack. Bios Life is the most effective natural product on the market today for the lowing of bad cholesterol and the raising of good cholesterol.
Bios Life Reduces Risk of Some Forms of Cancer
Cancer is the 2nd leading cause of death in the U.S. Bios Life contains antioxidant vitamins C and E, which have been proven to protect cells from free-radical damage. (Free radicals are unstable molecules we all encounter every day that can damage cells and lead to cancer.)
Bios Life Reduces Risk of Stroke
Stroke is the 3rd leading cause of death in the U.S. Ischemic stroke has the same underlying cause as heart disease. Lowering serum cholesterol, apoprotein B, and triglycerides reduces the risk for ischemic stroke.
Bios Life Helps Maintain Healthy Blood Glucose Levels
Diabetes is the 6th leading cause of death in the U.S. Bios Life has been clinically proven to lower FPG, PPBG and HbA1c-all markers for risk of complications due to diabetes. Bios Life has been shown to be a safe, powerful, natural way to help patients better control blood glucose levels-a key to long-term management of diabetes.
Bios Life Reduces Risk of Alzheimer's Disease
Alzheimer's disease is the 8th leading cause of death in the U.S. Recently, high cholesterol has been indicated as a risk factor for developing Alzheimer's disease. Bios Life is clinically proven to lower serum cholesterol and may aid in the prevention of AD.
Bios Life Helps Digestion, Supports Regularity, and Provides Protective Benefits
Unlike most fiber sources and supplements, Bios Life provides beneficial amounts of both soluble and insoluble fiber. Soluble fibers support your cardiovascular system and healthy blood-sugar levels, as well as provide other benefits. Insoluble fiber aids with digestion, supports regularity, cleanses the colon, and provides other protective benefits.
Bios Life Helps Reduce and Maintain Weight
Bios Life is effective in helping you lose weight. Dietary fiber adds bulk in the diet and can help curb your appetite by giving you a pleasant, full feeling when consumed before meals.
Bios Life Promotes Overall Health and Well-being
Bios Life provides not only important soluble and insoluble fiber combinations, but it contains antioxidant vitamins C and E and other key nutrients, such as beta-carotene, calcium, zinc, and a complex of B vitamins that promote overall health and well-being.
Heart Disease Research on Bios Life
In a double-blind, placebo-controlled study (link to study listed below) conducted at the highly respected Cleveland Clinic, Bios Life® was clinically proven to lower both LDL cholesterol and triglyceride levels. A recent study in Guam yielded equally impressive results that won the attention of the American Heart Association. The 50-year Framingham Heart Study shows that for every point you lower your cholesterol, you reduce your risk of heart disease by two percent.
Bios Life® holds two patents under the title, "Method and Composition for Reducing Serum Cholesterol Levels" and is clinically proven to lower LDL and triglycerides while increasing HDL.2
In addition to the Cleveland Clinic study that specifically studied the results of patients using Bios Life® there are many other studies that point to a direct link between fiber consumption and heart disease risk. As the American diet deteriorates, fiber consumption continues to fall. In fact, the American Heart Association reports that most of us consume only half the fiber our bodies need daily. The American Heart Association recommends a daily consumption of 25-30 grams of fiber, while the American Dietetic Association recommends 20-35 grams of fiber daily. However, according to the American Dietetic Association, the average American currently consumes only 12-17 grams of fiber each day.
Access the synopsis or the full study conducted by the Cleveland Clinic by clicking on the links below.
In 1985, the New England Journal of Medicine published the Ireland-Boston Diet-Heart Study, the first large study to show the cardiovascular benefit of dietary fiber. The study showed that a diet rich in fiber (defined as 30 grams a day) was associated with a 43 percent reduction in the incidence of myocardial infarction compared to individuals who consumed 6-12 grams per day. Even more remarkable was that this risk reduction was independent of the serum cholesterol. In fact, the authors commented that a diet low in fiber was equivalent to cigarette smoking as a risk factor for coronary artery disease.
According to the American Journal of Cardiology, a supplemental 15 grams of fiber a day may significantly lower cholesterol levels in both men and women.
Bios Life® offers you a convenient way to give your body the beneficial combination of soluble and insoluble fibers it needs each day. When combined with a healthy lifestyle, this extraordinary formula can support healthy cholesterol and blood-sugar levels. It also provides essential vitamins and minerals your body needs daily.
Bios Life Reviews and Bios Life Testimonials
"When you can get the same results with a natural product as you can with a statin medication it's just tremendous…" - Dr. Steven Ferguson, Powellsville, NC
"When I first had my cholesterol checked… a few years ago it was over three hundred. I just had it checked and it's 170. I really just give all the credit to Bios Life." - Jonelle Sharp, Brownwood, TX
"This one gentleman had his cholesterol testing and his triglycerides were so high that the machine wouldn't even read it. [After taking Bios Life] his triglycerides are down to a normal level." - Cindy Poulsen, Eagle, ID
"I have taken Bios Life for thirteen years. I didn't use it because I need to correct a problem. I use it because I wanted to prevent a problem." - Jan Bloom, Boca Raton, FL
"It's really easy to take. Just shake it up and drink it down." - Mara Raskin, Wilmington, DE
"My total cholesterol dropped 70 points. My LDLs dropped 49 points, my HDLs raised 23 points, and my triglycerides dropped 252 points. I've also lost 27 pounds." - Carmen Sunderman, Clearwater, FL
"After my heart attack I had my cholesterol checked. It was 227. Three weeks later… it was 114." - Stan Smith, Tuscaloosa, AL
""Six months ago I started taking the product… my overall heart risk went from a 3.5 to a 2.4…" - Mary Beth Nelson, Pasadena, CA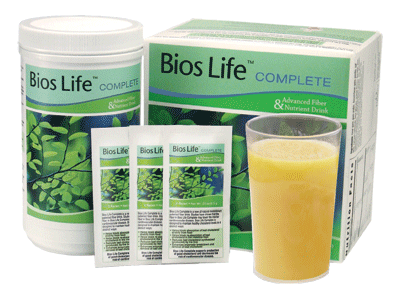 To order Bios Life with ClearLife's Special Discounted Pricing please visit our online shop or call 1-888-757-7533
Don't Delay and Miss Out on ClearLife's Special Bios Life Price! Limited Time Offer!
Thousands of healthcare and medical professionals around the world have helped millions of people improve their health with this safe and scientifically proven natural solution to many of the world's leading health problems.
---
DISCLAIMER:

The contents of this website are for educational purposes only and along with our products are not intended to diagnose, treat, cure or prevent any disease. If you have any health concerns please contact a health care professional for advice prior to using the product. All content on our website is provided "as is" and we do not guarantee that the content on our website is accurate or error free. We disclaim all warranties of any kind, express or implied. You expressly agree that use of ClearLifeNet.com, including all content on ClearLifeNet.com, is at your sole risk.
The testimonials reflect individual experiences or opinions of users of Unicity products. The accuracy or truthfulness of the information provided is the sole responsibility of the users and has not been evaluated by the FDA or Unicity International for accuracy or truthfulness. The testimonials do not necessarily represent the experience of all users. Individual results will vary, and average weight loss may be less than the results claimed in the testimonials. Unicity recommends that these products be used in conjunction with a diet and exercise regimen to achieve any weight loss results. The products are not intended to diagnose, treat, cure, or prevent any disease or symptoms.
©Copyright 2010 ClearLife All Rights Reserved
For more information please Contact Us